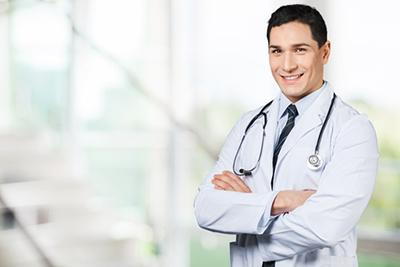 If you're suffering from any chronic symptoms or illness, let Dr. Len Horovitz – your internist in New York NY – help identify the problem and develop a solution to address it. 
What Does An Internist Do and When Should I See One?
You've likely heard of an internist or internal medicine provider. And if you're like most, you don't understand what that means exactly. In this guide, we explain the role and who can benefit from seeing one.
What Exactly Is An Internist? 
Internal medicine physicians assess, diagnose, and provide care for illness and disease. Often, these are chronic conditions, but internists also treat and help patients manage acute issues. 
Isn't That What My Family Doctor Does? 
Many people are confused as to why they need an internist when the basic explanation of the role sounds much like a family doctor. While there are some similarities, there are also important differences. 
The first is the age of the patients treated. Family doctors see patients from birth throughout life. Internists tend to specialize in adults. 
Another difference is in specialties. Family doctors provide general care for just about anything. They provide the initial assessment and refer you to specialists when necessary. 
Internists specialize in internal systems and organs, such as the heart, lungs, and kidneys. They work to determine the root cause of the condition patients suffer from and work to help patients develop lifestyle changes to address the root cause. They identify patterns in your health data and work with other care providers when the condition calls for it. Their focus is determining the underlying issues and helping you achieve freedom from them. 
Who Should See An Internist? 
Internists provide diagnosis and treatment for a wide range of conditions and illnesses. Some common ones include: 
Diabetes 
Cholesterol 
Hypertension 
Endocrine issues 
Heart disease 
Kidney problems 
Blood disorders 
Infectious diseases 
Internists often provide treatment for coinciding or overlapping conditions. And they'll work with you throughout your adult life.
Keep in mind that you can visit an internist for routine checkups to ensure everything is fine. However, some symptoms warrant an extra visit, including: 
Abdominal pain 
Chest pain (If you experience symptoms like those associated with a heart attack, go to the ER first.) 
Breathing difficulties 
Chronic fatigue 
Chronic pain anywhere in the body
Learn how an internist can help you live a healthier life by visiting Dr. Horovitz in New York NY. Call (212) 744-3001 to schedule an appointment today.